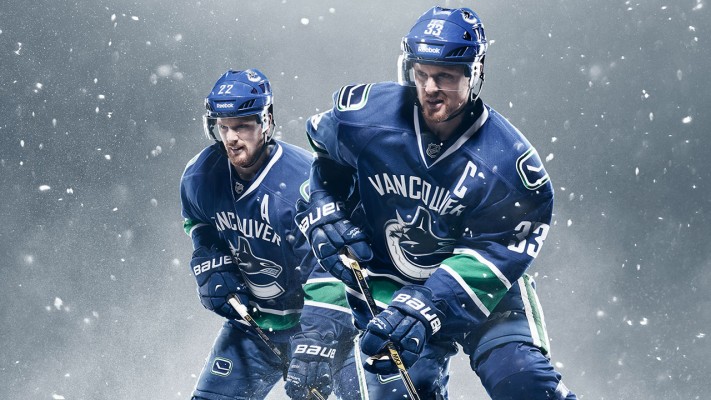 With this being the first full season that Sportsnet NOW has existed as a direct-to-consumer product, fans may have a number of questions about what a subscription gets them.
Rather than bore you with endless verbiage, we figured a handy chart will illustrate things a little better: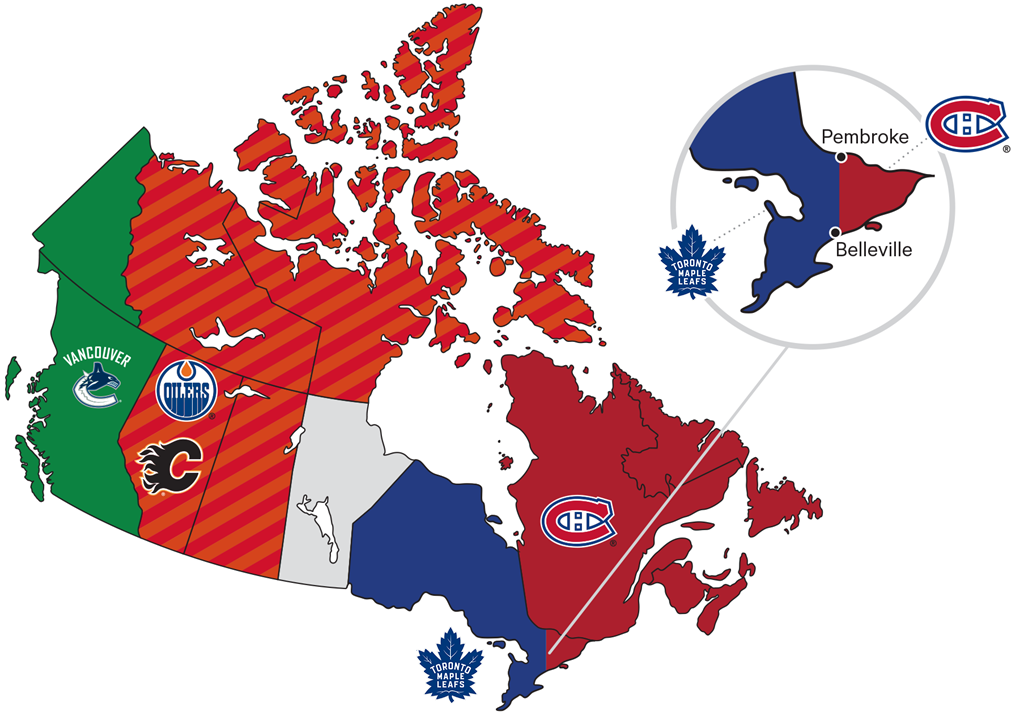 If you live in the green highlighted region above (British Columbia and the Yukon), you are located in the Vancouver Canucks viewing region.
As Sportsnet is the exclusive broadcaster of the Vancouver Canucks, a subscription to Sportsnet NOW serves as a one-stop streaming shop for Canucks fans, with all 82 (46 regional + 36 national) games included*. No blackouts. If you live outside of the Canucks region, you will only receive their national games.
Note: If you're traveling outside of the Canucks viewing region, you will be subject to blackout restrictions in that region.
If you are not in the Canucks viewing region but would like to stream their regional games, Rogers NHL GameCentre LIVE may be the product you're looking for. LEARN MORE>
In addition to all 82 Canucks games, a subscription to Sportsnet NOW gets you over 300 national games, the entire Stanley Cup Playoffs, all 162 Blue Jays games, the entire MLB playoffs, 41 Raptors games, over 100 other NBA games, over 100 Premier League games and much more!
With no worries about where to stream, fans can focus solely on the storylines surrounding their team. Will the Canucks be able to take a step forward, after a disappointing 2015–16 season? Will the criminally underrated Sedin twins become the 84th and 85th players in NHL history to reach the 1,000 points milestone? Will Bo Horvat be given a more prominent role in the offense?
That all remains to be seen. But here's what we're sure about: Sportsnet NOW has got you covered every minute, every period, every game along the way.
FOR A LOOK AT SPORTSNET'S VANCOUVER CANUCKS SEASON PREVIEW CLICK HERE
What is Sportsnet NOW? Sportsnet NOW is a monthly streaming product, priced at $24.99 per month, plus applicable taxes. No TV subscription required. No contract required. You are able to cancel at any time.
A subscription grants you 24/7 streaming access to Sportsnet East, West, Ontario, Pacific, Sportsnet 360 and Sportsnet ONE.
Sportsnet NOW is also included for free with your TV subscription with participating providers. For a list of participating providers, please visit www.snnow.ca/faq
Sportsnet NOW is currently available on desktop at now.sportsnet.ca, as well as smartphones, tablets, Apple TV (4th gen), Xbox One and Google Chromecast (Android devices only) by downloading the Sportsnet app.
Other content includes: Over 300 national NHL games, regional NHL games, the entire Stanley Cup Playoffs, Toronto Raptors & NBA regular season and playoff games, WWE, Premier League, all 16 Verizon IndyCar races, Rogers Cup Tennis, Tour de France, all your favourite Sportsnet original programming and much more. Click here for details.
SIGN UP FOR SPORTSNET NOW & GET YOUR FIRST 7 DAYS FREE
*Game and content availability may change over time based on changes to league schedules, programming changes, expiration of rights agreements, or the addition of new content as we acquire new rights.